JetBrains ReSharper Open Source License Granted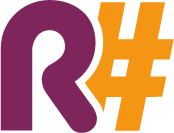 JetBrains grants ReSharper open source license to the NuGardt SC2Ranks API project.
ReSharper is a renowned productivity tool that makes Microsoft Visual Studio a much better IDE. Thousands of .NET developers worldwide wonder how they've ever lived without ReSharper's code inspections, automated code refactorings, blazing fast navigation, and coding assistance.