Our first public Android and iOS App – Hedgehog Run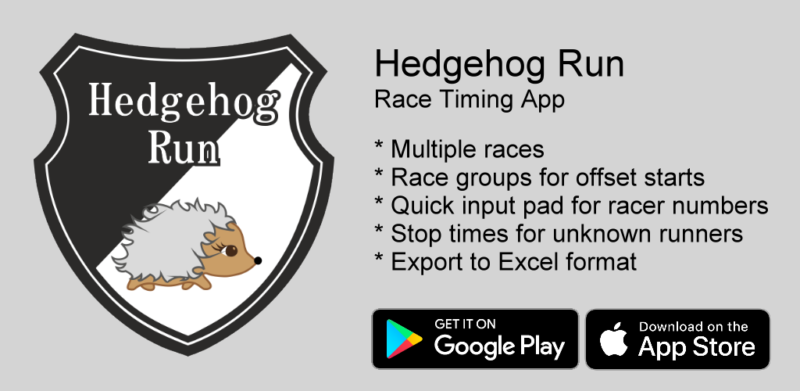 Our first public Android and iOS App is out!
Created for the Hoisbütteler Sportverein von 1955 e.V. we designed a mobile App to track racer timings for the "Hoisbütteler Igellauf 2019" event that occurred on 26 May 2019.
The App can track multiple racer groups for offset starts and the ability to quickly find a racer by using a numpad to enter the racer number or save the time for an unknown racer (where for instance the racer number was not readable by the time keeper). The result can then be exported to an Excel format for later analysis.
The App is available for Android 4.4 (Kit Kat) and Apple iOS 8 or newer.